What is HORIZON?

EverTrust Horizon is a distributed digital trust governance and automation solution. Using open protocols along with proprietary APIs, Horizon seamlessly integrates in corporate and cloud environments to manage certificate lifecycle.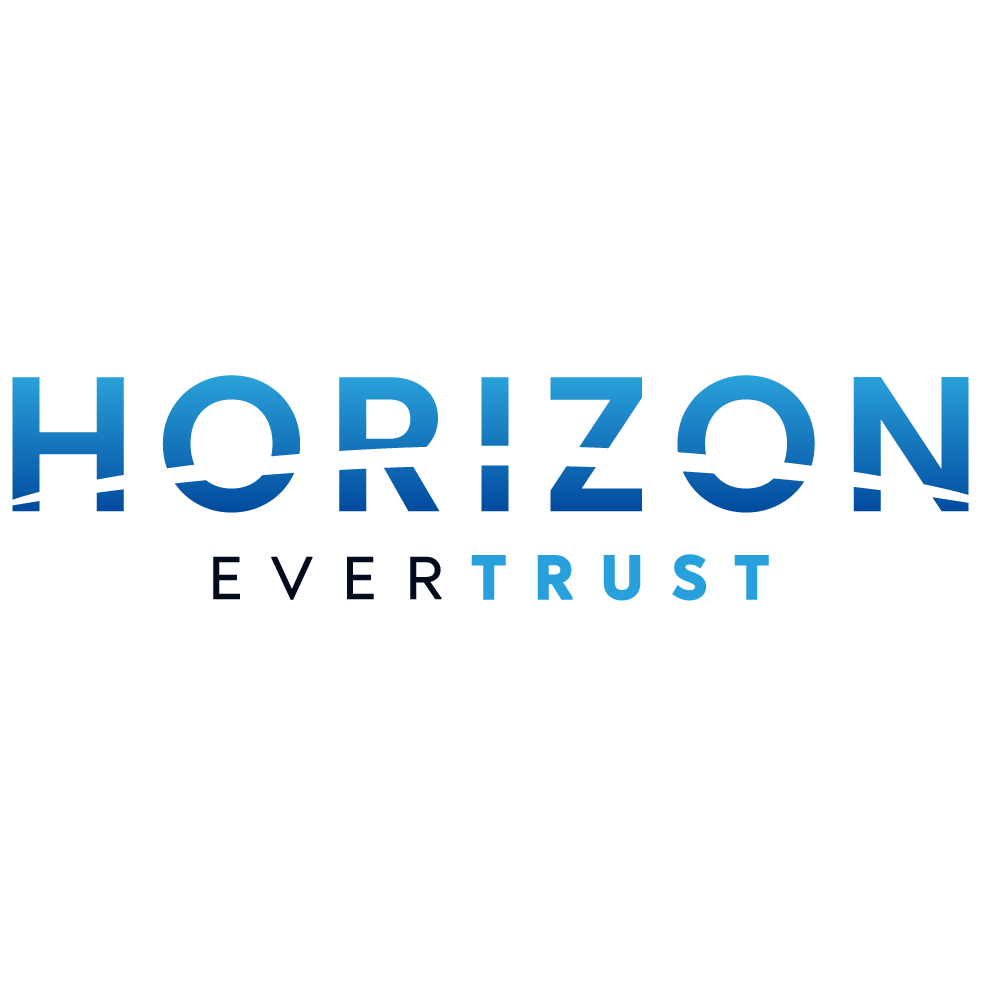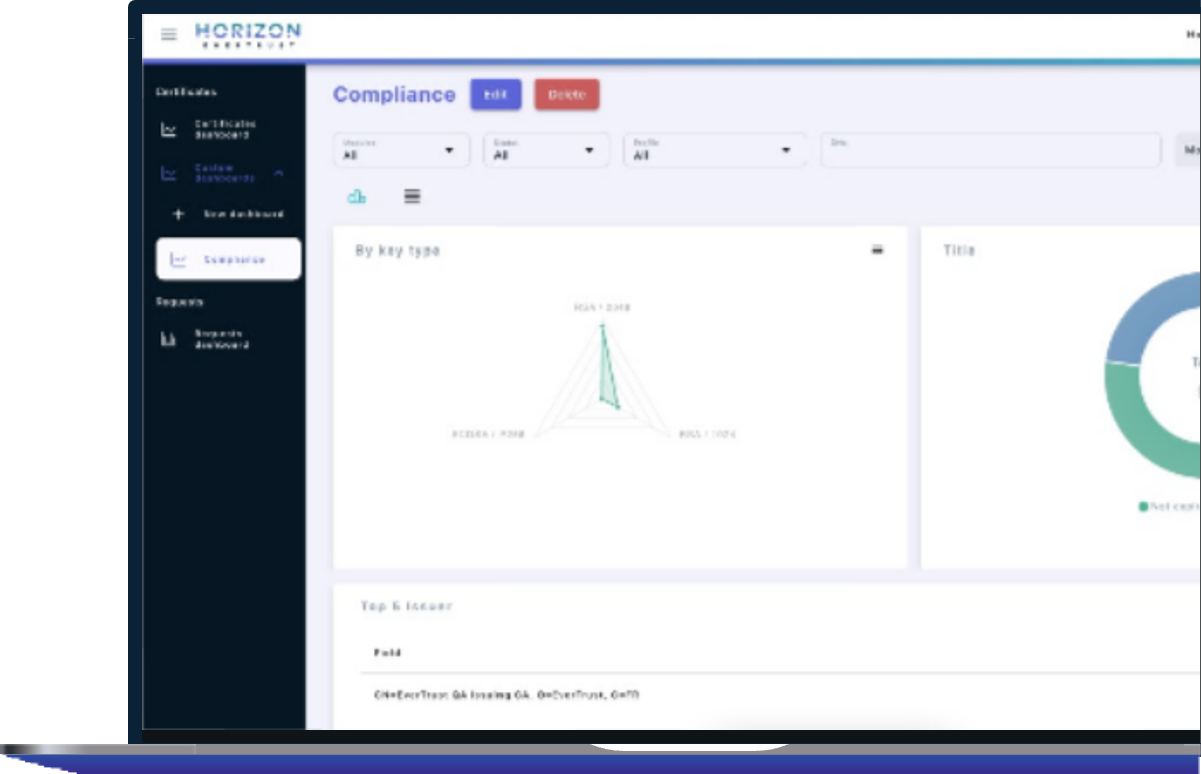 Horizon enforces compliance with security
policies through its Discovery module.
This is just the perfect tool to implement digital trust governance within organizations. 



How does it work? 

Horizon is designed to be a full digital certificate governance suite implementing a circle of trust based on the following components:

Discovery 

Gain full visibility of your digital certificates by scanning devices over the network or deeper by directly scanning the device locally.

GOVERNANCE

Smart metrics and dashboarding fuelled by advanced algorithms help you make decisions on your certificate assets.

AUTOMATION

Orchestrate certificate lifecycle in order to avoid certificate outages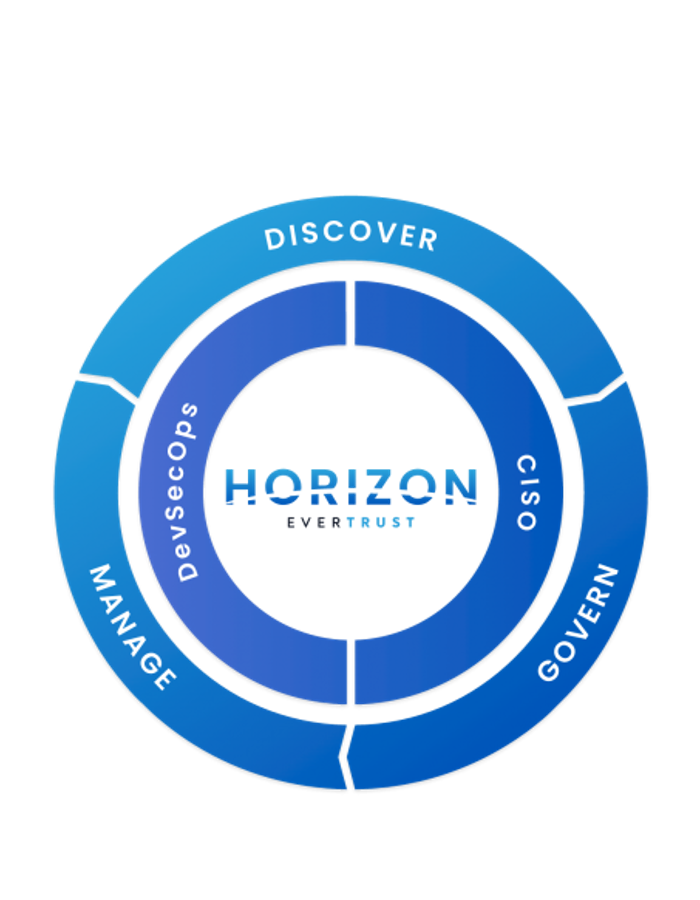 SUPPORTED PROTOCOLS & ECOSYSTEMS 

ACMEv2 (RFC 8555)

EST (RFC 7030)
 SCEP (RFC 8894)
 WCCE (WINDOWS AUTO-ENROLLMENT)
 F5 BIGIP
 JAMF PRO
 MICROSOFT AZURE KEYVAULT
 MICROSOFT INTUNE

AND MORE … 
SUPPORTED PKI

Entrust Certificate Service 

CertEurope CCS 

DigiCert CertCentral 

GlobalSign MSSL 

AWS PCA 

EJBCA 

IDnomic OpenTrust PKI 

Microsoft AD Certificate Services

Nexus CertiFIcate Manager 

AND MORE … 
WHY CHOOSE HORIZON? 

Versatile & Reactive 

Single pane of glass
Intuitive UI to ease configuration & usage

Ergonomic & User Friendly 

REST APIs as a first-class citizen
Leverage open protocols integrates easily & seamlessly with your ecosystems

Sovereignty 

100% French company with R&D located in France
Natively integrated with EU ecosystems (PKIs for instance)

Reduced IT footprint 

Non-intrusive in clients' ecosystem
Compatible with complex infrastructure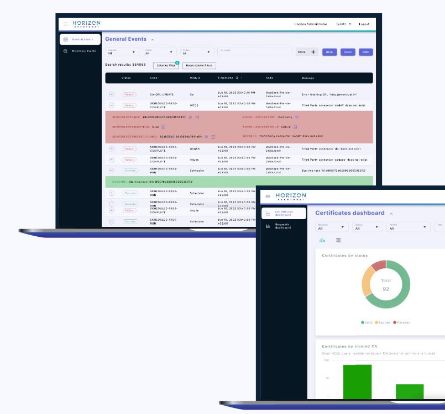 See it in action
With its intuitive UI, Horizon makes the process of managing your certificates 100x faster

©2023 RNTrust. All rights Reserved